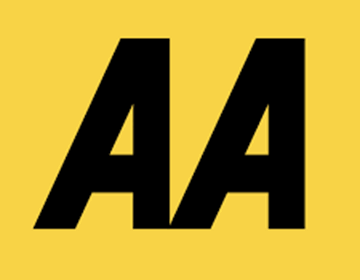 AA - Half-price AA Roadside Rescue
What do I get?
On a cold, wet, winter's night, you don't want to be left stranded on the side of the road. Stay safe with AA Roadside Rescue. As an SSE Reward Member, we have an exclusive offer with Ireland's leading roadside rescue service - AA Membership for the whole year for only €60. Great benefits for being a member of the AA include: **save 4C per litre of fuel at selected Circle K garages; 24/7 cover, 365 days a year from Ireland's leading breakdown company; we fix 8/10 cars at the roadside, we won't just tow your car like other companies; cover in any car, even if you're not driving; and, on top of that, you can save up to 10% off your AA car insurance.
Where can I use this voucher?
Online
Terms & Conditions
This is a new business online offer only for SSE Airtricity Customers.
This offer refers to Roadside Rescue cover only.
Up to 10% off applicable to customers who hold an active AA Membership when purchasing AA Car and/or AA Home Insurance.
Offer ends 31.12.2020
**4c off applies to petrol and diesel at Circle K garages nationwide but does not include Circle K Express stores
SSE Reward general T&C's also apply